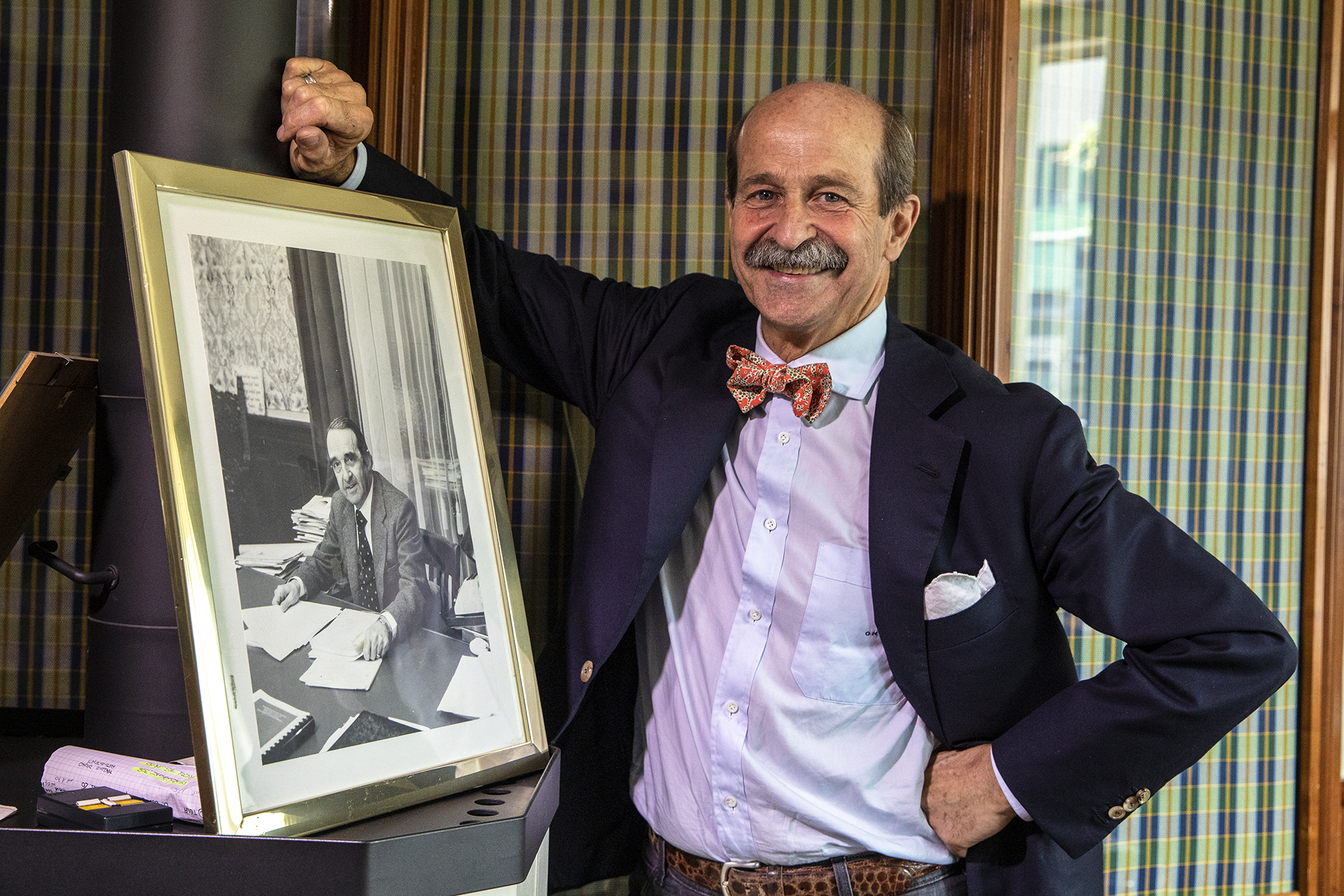 A member of a well-known family of textile manufacturers and the youngest of Beppe Mantero's eight children, in the 1990s Ottaviano Mantero Scheuten decided to buy and consolidate local companies.
His grandfather, Riccardo Mantero, had established his own company in 1901, paving the way for a family history of achievements and excellence.
Having been brought up in such a stimulating environment, Ottaviano decided to pursue a course of his own and in 1990 purchased Fermo Fossati, a historic silk-manufacturing company founded in the mid-19th century in Binago (Varese), which in 1964 relocated to Tavernerio  (Como). The company had been writing the history of tie-making since 1856 and was renamed Fermo Fossati 1871.
In 1992, he purchased the Tessitura Serica Carlo Riva, bequeathed by its founders to the Lecco hospital: proceeds of the sale were used to open the  Coronary Unit.
Established in the 1940s, Carlo Riva was already an acknowledged  world leader for the production of silk and cotton fabrics for shirts and pyjamas, boasting a tradition of excellence that the new owner pursued with expertise, dedication and passion.
At Carlo Riva traditional craftsmanship goes hand in hand with cutting-edge technology, and employs both state-of-the-art high performance looms and traditional shuttle looms – better suited for bespoke shirting – producing 90cm-wide fabrics with selvedge.
These fabrics can be produced with very thin yarn counts from top-quality materials sourced in Egypt.